Dakota Ridge is a luxury neighborhood  just south of Steamboat Springs with spectacular views of the Steamboat Ski Area.   Terrific views and close proximity to downtown Steamboat Springs make Dakota Ridge a premier development.  Please call us at 979-819-6372 to schedule a showing for  one of the 5,000 to 10,000 foot homes with great views in this area.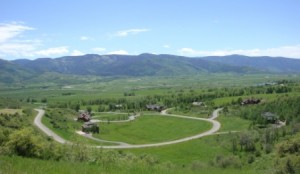 With 25 acres of open space around the 2-10 acre home sites, you will feel comfortable in Dakota Ridge.  Choose from one of the  5,000 to 10,000 square feet homes in the area with four, five, six or more bedrooms.
Addresses in Dakota Ridge include Agate Creek Rd, Aspen Ridge, Sugar Ridge, Trail Ridge, Quarry Ridge, and Countryside Rd.